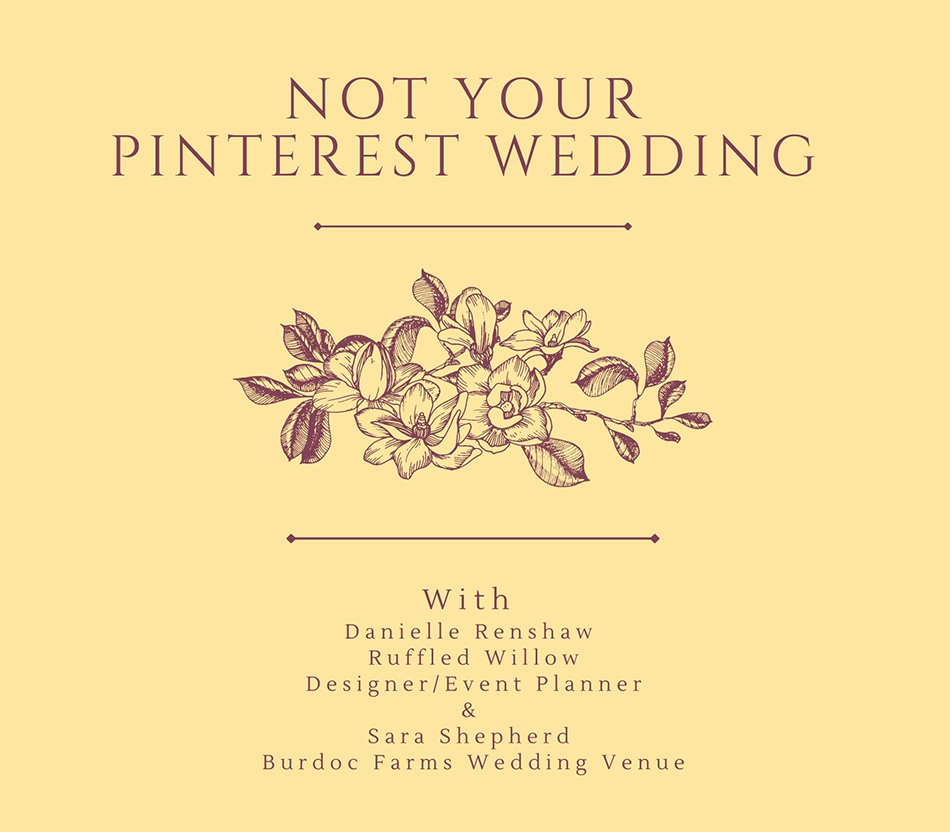 Weddings are one the most important events that brings together friends and family for one of the biggest celebrations in a couple's life, but you don't have to break the bank to have the wedding of your dreams. Join wedding experts with over 45 years of experience, floral designer Danielle Renshaw and venue owner Sara Shepherd as they talk about ways to save money as well as interview experts in the wedding industry. If you are one of those couples that want to have it all but can't afford it all, listen in to get practical wedding planning advice and tips on how to have the wedding you have always dreamed of having and save money at the same time.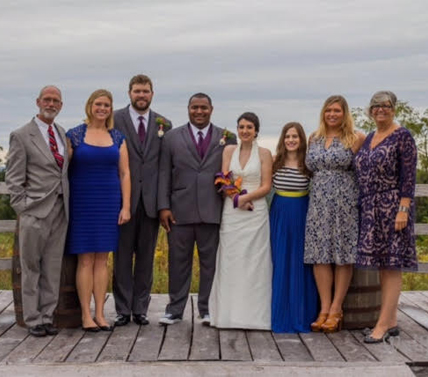 Sara Shepherd
Sara Shepherd is the owner and co-founder of Burdoc Farms Wedding & Events. Sara, a native of Durham, North Carolina, came to college in Kentucky and met her husband, Keith Shepherd and they have been married 39 years! Keith and Sara have four children, two girls and two boys. Sara worked as a pastry and dessert chef for a caterer and then got into the wedding business when one of her children wanted to get married on the farm. Keith and Sara converted their former hay and equipment barn into a reception area, and held the ceremony in an open field close by. Their guest that attended kept going on and on about how beautiful the farm was and the wedding barn was, so the Shepherds decided to give weddings a try. The barn had no amenities (like bathrooms, changing rooms or a kitchen) and the Shepherd family booked 12 weddings the following year.
Keith and Sara's daughters, Jessica and Jackie, convinced Keith to convert their tobacco and cattle barn, by adding bathrooms and a kitchen, which then expanded the venue by having a reception barn and a chapel barn.  The Shepherds went from booking 12 weddings in the first year to 24 weddings the next year because of the expansion, however they were turning couples away. The Shepherds decided to build a second venue on another site of the farm, Keith Glen, which is a year-round venue, and has a more modern and industrial look. The Shepherd's typically have 60-80 weddings per year.
Burdoc Farms is a family business on a family farm that's been in the Shepherd family since 1946. We hope to continue to move the farm and the wedding business into the future with many generations of the Shepherd family!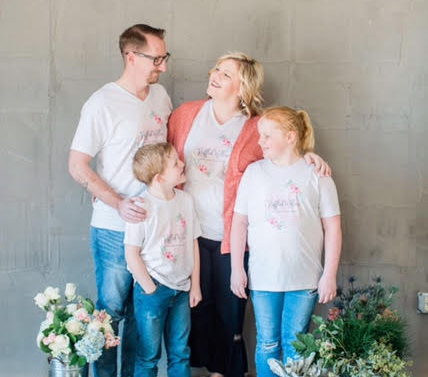 Danielle Renshaw
Danielle Renshaw is the owner, creative director and lead designer of Ruffled Willow, LLC floral design and event planning. She was born a Kentucky girl in Russellville Kentucky. She moved to Hopkinsville at a young age and calls Hopkinsville home.
Danielle has been a floral designer for over 11 years. She's freelanced for private wedding businesses, retail florists and a wedding venue. In 2019 she and her husband opened Ruffled Willow. They saw a need for a more customized and curated event florist that focused on wedding and events.
Planning and event coordinating is something that comes naturally. She has been involved with over 250 events planned and executed. She's seen every planning side of wedding as a venue coordinator, an assistant coordinator and owner.
Danielle lives in Crofton Kentucky with her husband, son and daughter. Her husband, Joey, is the purchasing officer at a local utilities company. Addison and Logan, her children are involved in local sports, music and art.
We want to share our years of expertise with you and design the wedding of your dreams!