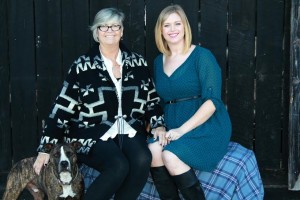 Let Sara and Jessica come and evaluate your wedding and/or hospitality business and help you grow your business to the fullest potential. They will share with you the mistakes and pitfalls that they have experienced to successful processes and customer service best practices to create an experience for your clients.
Sara
"I get a rush out of helping business owners realize their dreams. Sometimes it just takes some fine tuning and some outside eyes to help a business see and tap into their potential."
Sara N. Shepherd, CEO of Burdoc Farms, is originally from Durham, NC. Sara has a degree in French Language and Literature from Centre College, KY. She spent a year in Paris living and going to school. In Europe is where Sara came to appreciate travel, culture, food and hospitality. It didn't hurt that her mother, Irene, was always entertaining many guest in Sara's childhood home. So hospitality became a way of life. Sara has overseen the growth and expansion of the family farm into a hospitality business. Sara has fostered the growth of the B&B to the wedding business, next expansion to be corporate events, zip lines and summer concert series. With the help of her husband, Keith and daughter, Jessica, the business has grown 35% each year.
Jessica
"I enjoy helping family businesses in particular, because a family business can be much more meaningful. I am also very passionate about supporting local business and looking at new and unique ways to help them thrive and grow."
Jessica A. Shepherd, CFO of Burdoc Farms, has a Masters Degree in Physiology and Biophysics from the University of Louisville. Jessica grew up on the family farm in Crofton, KY and has always appreciated the many aspects a family farm instilled in her, hard work, family bonding and working with her hands. It has been Jessica's dream to expand the farm from traditional based income to Agritourism based business. Jessica has been the visionary as far as the expansion and she is the future of Burdoc Farms.
Call or email us today at info@burdocfarms.com to set up an appointment. We will travel to you!