Burdoc Farms has been owned and operated by the Shepherd family since 1942. With over 650 acres of open fields and forest, Burdoc Farms has been in the Shepherd family for over 80 years. The farm was once a tobacco and cattle farm, producing national champion Shorthorn Beef Cattle in the 60's. When Keith and Sara Shepherd took over operations in the 90's the farm was converted to a conservation farm, with a focus on; timber management, wildlife habitat, recreation and agri-tourism.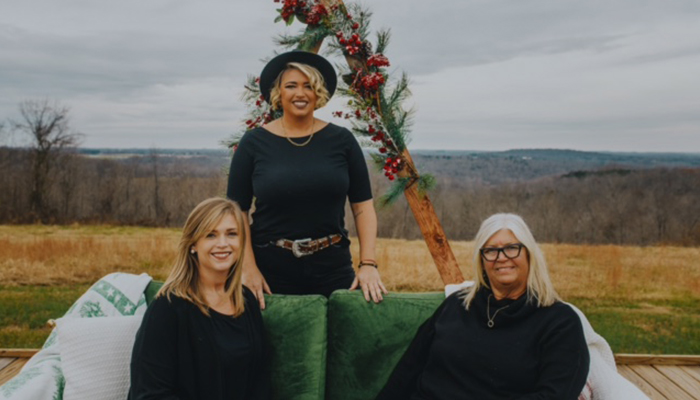 Sara and her daughters Jessica and Jackie Shepherd run the wedding business at Burdoc Farms.
After graduating from Centre College, Sara married Keith Shepherd in 1982 and moved to the family farm. Since moving to the Christian County area, Sara has raised a family and helped to expand the future of the farm while also making a career working in non-profit for the underserved youths of the community.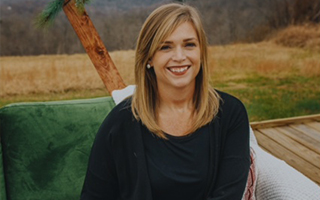 Jessica graduated from the University of Louisville with a master's degree in biophysics and physiology and worked as a Research Scientist in a surgical research lab for over six years. After moving back to the area in 2016, Jessica has found a career in teaching high school and college level science courses.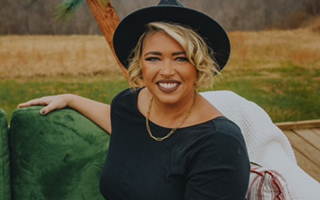 Jackie graduated from ATA College in Louisville KY with an EDDA Degree and worked in Louisville as a Dental Assistant for nearly eight years. After traveling with her sister many weekends from Louisville back home to help out on the farm, Jackie made the move back to Christian County in 2016. She currently works as a Dental Assistant at Pennyrile Family Dentistry, the very office where she co-oped in high school!
In 2012, the Shepherds hosted a wedding on the family farm. All the guests talked about was how beautiful the farm was and how they should be doing weddings full time. It never occurred to them to do weddings, as a family they were more interested in agri-tourism. Sara, Jessica and Jackie decided to see if we could book weddings with no amenities, just a barn. They had 12 weddings their first year in business.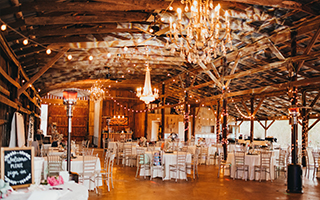 Jessica and Jackie talked their dad, Keith, into converting the tobacco-cattle barn into a reception barn with all the amenities; bathrooms, kitchen, and electricity. The Shepherd family painstakingly rehabbed and recycled all of the materials in both barns to enhance and preserve the authenticity of the buildings.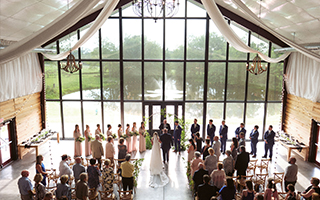 In 2016, they decided to expand the business and build a year-round building, Keith Glen, in another location of the farm. Burdoc Farms hosts 60 to 80 weddings a year with couples coming from all over the country and a few from overseas!
Jessica and Jackie decided to move back to the family farm to help run the family wedding business. Sara takes care of all sales and marketing, while Jessica and Jackie oversee staff, logistics, maintenance and grounds.
Centrally located, Burdoc Farms is close to many metropolitan areas and only 3 miles from Interstate 169/Pennyrile Parkway. Clarksville, TN, Madisonville, KY, Central City/Greenville, KY are only 30 minutes away while Bowling Green, KY, Nashville, TN, and Evansville IN are only 1 to 2 hours away.
It is important to the Shepherd Family to be able to share their family farm in a unique way. They promise to provide you with a setting that is authentic, memorable and one of a kind.